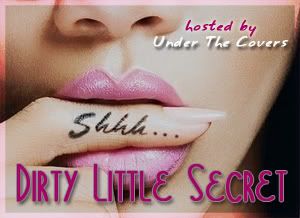 Dirty Little Secret is a weekly meme hosted by the girls at Under the Covers. Every Thursday they ask a question hoping to reveal everyone's dirty little secrets.
To participate in the meme all you need to do is:
1. Be a follower of
Under the Covers
.
2. Create a post in your blog taking the meme image (code above) and copy instructions.
3. Answer the question! This can be done in any way you like, post a video, write a post etc.
4. Then add your link on their post!
This weeks question:
"Say you're hosting a Christmas Dinner Party. Which three fictional characters would you like to invite?"
That's a tough one! So I'm getting out of book mode and saying I think I would invite Lorelei and Rory Gilmore for sure. They would keep the conversation interesting and keep the party hoping for sure :) Then (back to books) Novalee Nation from Where The Heart Is. I just loved her personality, and the girl had some stories for sure!