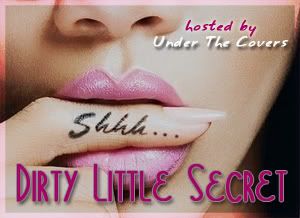 Dirty Little Secret is a weekly meme hosted by the girls at Under the Covers. Every Thursday they ask a question hoping to reveal everyone's dirty little secrets.

To participate in the meme all you need to do is:

1. Be a follower of Under the Covers.
2. Create a post in your blog taking the meme image (code above) and copy instructions.
3. Answer the question! This can be done in any way you like, post a video, write a post etc.
4. Then add your link on their post!

This weeks question:

"
Who is hotter - Cowboys or bikers?
"
Oh my, how would I ever choose!! I have got such a thing for both groups! There is something about a man that comes rumbling in on all that chrome, but then again the rough, rugged cowboy gets me going something crazy!