Take that bitches, I'm the damn Bitch of the Week on Blog Stalk Friday! Kiss that assy day! That's right I made up a word, and since I'm the Bitch of the Week I don't fucking want to hear about it. Got it?
To think I almost didn't do BSF this week?! Of course then I got about a half dozen Fuck Yous after waking up this morning so... here I am, and there you go. Technically there is no link-up this week, but I gotta do it anyway!
Fuck You Wal-Mart. Why the Hell would you glue the packaging to leggings? Was it so that I could get up and get dressed this morning only to find that nothing other than goo gone would get the paper off my new leggings? I guess so. Of course, I'm meeting J-man's parents tonight and I had put a lot of planning into this outfit that I now can't wear. So I had to frantically re-adjust my plan while running late for work.
Fuck Christmas Traffic. I love Christmas, but damn it people, if you can't drive, stay in the house!
A very special fuck you to the hoity toity bitch who blocked a lane of traffic at the mall to angle herself for the turning lane. Way to go bitch! Way. To. Go.
Fuck my damn forgetfulness. I have a five o'clock meeting, and the party is at 6:30 at least 45 minutes away. .... DAMNITALLTOHELL!
Fuck the ungrateful bitches who sob and beg to multiple organizations for Christmas while the ones who really need it scrape and save because they don't want to take from someone else who might need it more.
Ok, so I have a modified outfit for tonight which required new shoes that I really couldn't afford, but screw it. I didn't have time to cook anything so I'm bringing a damn good bottle of wine. Thank god his mom and sister appreciate a good red!
Of course since I'm the Bitch of the Week, I'm gonna Blog Stalk. SLUTCODE: Jawbreaker.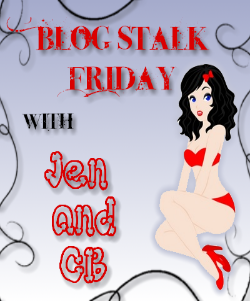 Seriously Jen? You're man came up with this one? WTF? I've never met a cock that hard ;)
Ok, so to my AMEN!s. Did ya'll notice that I hit 100 followers this past week? Ain't that great! I wanted to do something for that lucky 100th follower. If I had money she'd have gotten something fun as a "prize" but I'm broke and it's Christmas, so I decided to peruse her archives for a post worthy of an AMEN from the Choir Loft. I didn't have to look far!

Kait take your award with pride my friend :)