Well, I haven't taken things that far yet, but it's the slut code bitches so we'll all just suck it up and go there, ok!?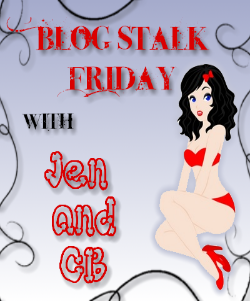 Go check out Just Jen for Blog Stalk Friday!
As for Fuck You Friday? I'm lame this week. The only think I have to fuck off is a sore throat and I mean, that would just be lame to link-up so I won't. Check out Jana and Christy for Fuck You Friday though and link-up!!
Another shameless plug for the Santa Baby Contest :) Today you get 14 drawing entries for submitting a piece and you also have the chance to win the Seduction Holiday Edition by Evolved!
I have four entries so far, if I get ten I'll put up a second place prize! Someone asked if they could submit more than one entry and I'm ok with that. You just can't win first and second place prizes if we get ten entries.
Another shameless plug for my contest submission over at Lush Stories. Go read The Erotic Christmas Wish and vote for me!
No AMEN's this week. I haven't had a lot of time to catch up on reading everyone's blogs so I don't have anything and I'm afraid if I picked one I'd be missing some good ones. There may be a few extra next week.