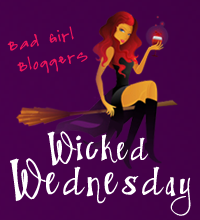 So, I'll just mention that she warned me this would happen. As you might have gathered from previous posts in my circle of friends I am the queen of all things sex. Not that I'm any more experienced than any of them are, or even more kinky, I simply think about it all the damn time and I've essentially made it my mission to ensure all of my friends have access to sexual aides in their life.
A few weeks ago I was having dinner with a few of the girls and my girl J laughed and told another one of our friends that she felt bad for whatever guy I was with next. Of course at first I was curious as to what exactly that meant, then she went on to say that I would wear the poor boy out and that they likely wouldn't see me for a few weeks. Of course I assured them that wasn't going to be the case. (That they wouldn't see me. Of course I'm wearing the poor boy out!)
So last night was par for the course I guess. I wanted J-man to meet my girl J and some other friends, so we were all going out. It actually ended up just being the three of us which might have actually been better! Now I love to be touched, but I'm not big on PDA. It has always made me uncomfortable to be around other people who were so unaware of the people around them that I'm not one to risk making other people feel that way. So for the most part when I've been hanging out with J-man we've been at my house, or in a movie theater, or on a deserted hiking trail. So obviously, he hasn't had to refrain from the touching and petting, and everything else.
It was almost like it was killing him not to touch me last night, and I was loving every minute of it. It was like being a tease, only I wasn't having to do anything!
So when he was giving me a ride back to my car, he descended on me like a starving man. I loved it! I felt totally ravished by the time it was over. Car was too damn small for true sex which was what I would have liked, but there was room for plenty of other things.
My girl J said that we defiled her parking lot, haha. Then again it isn't like I haven't defiled that parking lot before!
Good times.
Side Note: I can now see that there are way too many Js in my life, so for clarity the new boy will be J-man, not to be confused with my girl J or J who I lost my v-card to.