That's right! Yesterday was payday and tonight I'm going out! In fact, I'm just finding out that I'm going to have a pretty busy weekend, packed with liquor and good times :) Now if only I could squeeze a hot, muscled man with tattoos and a Harley in there somewhere.... *sigh*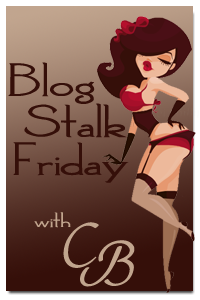 So I'm not a NASCAR fan, *gasp* and therefore I can't really fall into any of
CB's special categories
this week. But for the record, my daddy loves NASCAR, and ever since I was about 7, I learned that cars speeding around a track was the perfect background noise for a Sunday afternoon nap. So while I may not know who the hell won the race, much less who was in it, I will always appreciate the fact that NASCAR is out there :)
And as always it's Fuck You Friday people, so mosey on over to see
Boobies
or
Christy
and link-up!
For starters, Fuck you little liars on dating sites. Lucky for me you're stupid enough that I can see it before ever seeing you. How about yesterday I got a message from a guy who on his profile claimed to be very educated, then turned around and says "spacificaly". Really dude? Even spellcheck catches that.
Fuck people who work with victims, and find ways to blame them for being victims... I mean really. Find a new job.
Fuck people, who fuck with my friends. J's had a bad week and while everyone has a bad week sometimes, she has to deal with a lot of shithead people, and would you believe that it would embarrass her for me to walk up in her office and cuss her bitch boss out? I just hate people who feel the need to make other people's lives miserable. So yeah, fuck them all.
Let's see, let's see. You know what? I'm done. I've actually had a fairly decent week. Work's been good and I didn't overdraw my account before payday (always a victory). I'm doing pretty good. And after all my worrying, you guys have really come through on the entries for the Lipstick Contest! There are two more entries already and two more promised. I can't wait to see them all :) I've got almost everything for the prize too so I'll post a pic of all the goodies when I post the poll.
As a side note. I did get an e-mail with an attachment and I have yet to get spam on this account, but there was no text in the e-mail and it looked too much like a virus for me to risk it. So if you sent me an entry for anonymous post, resend it and let me know who you are and that that is what you're doing. That that? It seems like that should be grammatically incorrect but I can't think of how else to say it. Huh, oh well. So I have several things that I need to go work on. I need to get Mondays with Missie ready to post, she has a date, and I'm working on a short story for a contest I found. I figure I need to give you guys another one too.
Have a great weekend! Get into lots of trouble, but try not to get arrested, ok?