It's Blog Stalk Friday with
CB
! Go read the rules and if you qualify link your happy asses up!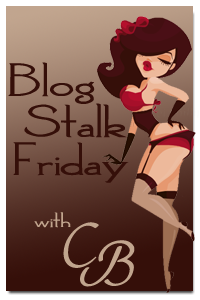 Need to get a few things off your chest? Link up with
Boobies
for Fawk You Friday....
For starters? Fuck you Traffic! I hate living in the middle of Bum Fuck and getting stuck behind ridiculous drivers every fucking morning! What should be a 20 minute drive easily becomes 35 when I get stuck behind Mr. Charlie can't drive.
Fuck you bitch who decided my birthday wasn't important enough to warrant her time. FYI, that was officially your last chance. You no longer exist to me, think you're coming to my sex toy party? Bitch please, you're not invited.
Fuck you heartburn, yeah I said it. Anyone else have this issue? It's like I can't eat a damn thing this week without my fucking chest catching fire!
Fuck you
little blue piece of paper
! Enough said.
And fuck me... seriously, please, somebody Fuck me. I need the stress relief!
Ok guys and gals, go link up and have some fun!