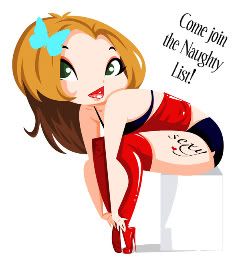 Here we are again! The Naughty List #3

For this meme you list three naughty things you've done. They can be from years ago or just this morning! Check out the Hostesses and Link-up!

1) Yesterday my meeting ended early, but instead of coming back to work I took a two and a half hour lunch break...

2) A while back my dad got arrested for DUS. He still bitches that he never got notice that his license was suspended.......
I found the DMV letter in my car two weeks after he went to court.... no, I didn't tell him.

3) The summer after I graduated college I was still staying with my parents. My mom had her rental on the market to be sold. So, I snuck a key and took the guy I was fooling around with there when we couldn't go to his place.... I always worried about carpet stains... ;)

Ok guys, check out the hostesses!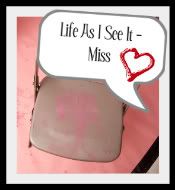 And once again, I can't find a button for Lunatic Cafe,


Happy Wednesday!